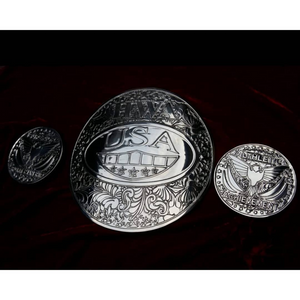 Custom Fabrication
---
"MOC Championship Belts" produces belts for all types of events or occasions. Custom or corporate logos, event titles and themes are all possible. We can create artwork from concept to completion, or pattern a design based on your specifications.
You supply your idea of what you want your belt to look like. It can be very basic or very specific. You can provide a rough sketch or just a description of your idea. Provide any logos or images that you want to include, preferably as vector art in either .ai or .eps file format
Design Process
Moc Belts will interpret your ideas and provide a proof of the artwork via email. You can approve it or make any changes that you want. This process will go back and forth as many times as necessary until the art is exactly what you want.
Build your own fully custom championship belt!  Simply send us your images/design for each plate and we'll engrave it onto a championship belt for you!  You can create a championship belt for any sport, theme, competition... anything!  
Ordering your custom championship belt is as easy as 1-2-3!
Send us your design, logo, or any kind of artwork 
Give us the text instructions to prepare your design MOCKUP
Submit Order!
After you submit an order we'll send over an edited proof with the images you provided.  If there's anything you want to change no problem!  We give UNLIMITED revisions for free.  Once we get your approval it'll take just a few business days to complete your custom championship belt. That's right, our price includes everything needed: proofs, revisions, materials, production, and delivery!  We don't make the belt until you approve of the design.  If you end up not liking any of the proofs and revisions you can cancel anytime before production.
Plate Production
Once the art is approved, production will begin. The plates will be engraved. 
Next, they will be plated, and hand-painted per your approved design.
Leatherwork
The leather strap will be cut and tooled to accentuate the plates to be added later. The leather is then dyed or painted a custom color. Fasteners are added and the strap awaits the finished plates.
Final Assembly
The plates are affixed to the strap and the belt is complete.
---
Sorry, there are no products in this collection.